The District Office of Academic Programs is currently transferring information found on this page to our new website at: http://www.mdc.edu/asa/oap/. For the most current information provided by our office, please visit our new website.
All curriculum must be proposed through CurricUNET. Contact the Office of Academic Programs for further assistance.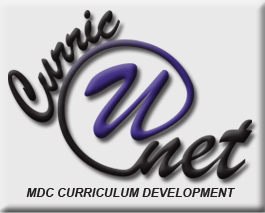 Need help?

Contact us at 305.237.3138.
Help Guides / Instructions
CTD CurricUNET Courses *New*
The Office of Academic Programs provides assistance for program and course development, program review, and curricular processes. This page provides information for:
Need help?

Contact us at 305.237.3715.
The selections listed below: Introduction, Develop A Course, Develop A Program, are still available as "concept only" resources and will be replaced with CurricUNET - specific materials as we continue the transition from the manual to the on-line processes.



Content Under Development

Content Under Development

Content Under Development
Course User Fee Audit