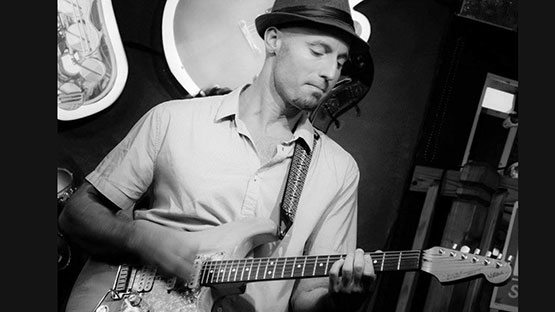 Aaron Lebos Reality
Music Group
Wednesday, April 4, 2018, Noon
Wolfson Campus Auditorium
300 N.E. Second Ave., Miami, FL 33132
Building 1, Room 1261
Aaron Lebos Reality is a powerful, unique and original music group from Miami, Florida, whose style encompasses jazz, funk, rock, rhythm and blues, and world music. Since forming in 2012, Aaron Lebos Reality has exploded in South Florida, attracting both high-level musicians and mainstream audiences. With three albums out, the group is currently touring, opening for national acts while maintaining regular shows.

Miami Dade College alumnus Aaron Lebos is a well-known, versatile guitarist, born and raised in the South Florida area. He began studying jazz formally at MDC, Wolfson Campus before earning his bachelor's from the University of Miami and master's from Florida International University, both in jazz performance.

Aaron Lebos Reality is currently made up of bassist Eric England, drummer Rodolfo Zúñiga, keyboardist Pete Wallace and percussionist Brian Potts. The group's sound is contemporary and progressive, yet accessible and ever-developing. Aaron Lebos Reality performances are high-energy bolts of music with sounds that go straight to the soul of the listener.