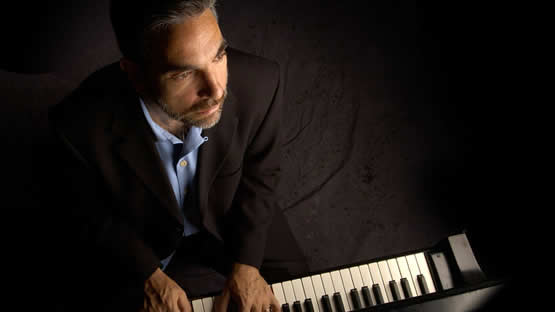 Mike LeDonne
B-3 Organ
Wednesday, January 18, 2017, Noon
Wolfson Campus Auditorium
300 N.E. Second Ave., Miami, FL 33132
Building 1, Room 1261
Mike LeDonne is a world-renowned jazz pianist and Hammond organist whose career spans over 35 years. He is truly unique among today's jazz musicians. No one else his age has had the experience of playing with as many masters of such varied styles. This includes swing master like Benny Goodman, Roy Eldridge and Ruby Braff; Be-Bop masters like Dizzy Gillespie, Art Farmer and Clifford Jordan; modern masters like George Coleman and Bobby Hutcherson; as well as Sonny Rollins. He spent 11 years as pianist and musical director for vibes legend Milt Jackson, who has said "hearing Mike LeDonne was a revelation." He also has been working with Benny Golson since 1997.
LeDonne's career is unique in that he had a full 20-year career as a pianist, making many recordings and touring as both sideman and leader garnering international acclaim. He later burst onto the B-3 organ scene in 1999, releasing recordings, touring, and becoming recognized as one of the top Hammond organists in the world.
LeDonne was nominated by the Jazz Journalists Association for Best Keyboards in 2012 and won the DownBeat Rising Star Poll for Organ that same year. He became so popular on that instrument that his organ fans didn't know he was a pianist. Meanwhile his skills on the piano inspired Oscar Peterson to name him as one of his favorite pianists of this era.
Today, he splits his time between the two instruments. Le- Donne has performed on over 200 recordings and has 19 out under his own name. He co-authored a piano comping book as part of Jim Snidero's Jazz Conception series on Advance Music and spent four years on the faculty at The Juilliard School.