---
Academics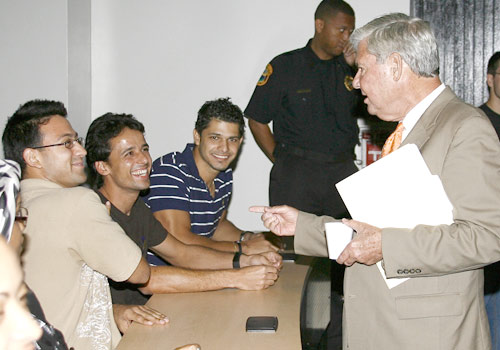 Bob Graham talks politics at North gathering
Bob Graham, the former U.S. senator and Florida governor, spoke to students about the need to get involved in political life and the future of public education in Florida.
Graham's visit to MDC's North Campus was part of the College's partnership with GenerationEngage, a nonprofit and nonpartisan organization dedicated to bringing local leaders together with young people in political discussion. "We had an incredible turnout because the topics covered directly affect MDC students," said Ali Ingersoll, GenerationEngage's South Florida community director.
Unlike a traditional political speech, the engagement forum format is one where the content is driven by the questions posed to the local leader. "It was a lively discussion," Ingersoll said.
— Katherine Joss
More Academics Articles