---
College Notebook
A Legacy of Strength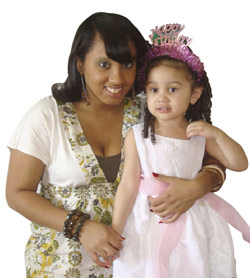 Greta Calvo comes from a long line of independent Cuban women. Her grandmother was a respected lawyer and outspoken political activist and instilled in her family a powerful sense of self-respect. Calvo – a Miami Dade College psychology student – is inspired by her story every day. As she puts it, "my grandmother owns a big piece of my heart."
As a member of a close-knit Havana community for her entire life, Calvo's grandmother was shocked when her all-white family shunned her following the birth of her fourth child – a black little girl. But instead of resentment, she found strength and resolve.
"Her so-called socialist dream was shattered; but instead of letting them walk all over her, she stood up and built a new life," said Calvo.
The next generation learned from her strength. As the child that unwittingly caused the rift in her family, Calvo's mother could have emerged broken. But Calvo's grandmother never allowed any seeds of depression to germinate.
And when Calvo's mother was pregnant at 16, she balanced her family with her personal educational goals and earned a law degree like her mother. Many years later, when the economy faltered so drastically that she decided to seek better conditions in the U.S., she knew from experience how to survive.
Calvo looks back at her mother and grandmother and sees dedication. And although she says that her own transition to this country was strewn with dark moments, she knew that she had the inner strength to carry on.
Now she passes those traits on to her daughter, whom she says, "inspires her to be a better person, like my mother and my grandmother did for me." She also plans to walk a similar career path and become the next lawyer in the family.
— Katherine Adjemian
More College Notebook Articles