---
Features
An Opportunity to Provide a Local Boost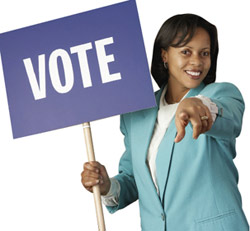 Florida voters may have a chance to vote on instituting local sales taxes that would pump much needed dollars into community college education.
The state Taxation and Budget Reform Commission recently voted unanimously to introduce a constitutional amendment that would allow any community served by a community college to place an optional sales tax referendum on the local ballot.
The revenue generated from the tax would supplement funding for the community college. The funds, if approved, would amount to an educational fail-safe against economic fluctuation. This would be particularly crucial for Miami Dade College, which has suffered nearly $20 million in budget losses in the last fiscal year alone.
Sixty percent of voters statewide must approve the constitutional amendment before it can affect local elections. If passed, the tax would end after five years.
"This is a tremendous opportunity for our community," said Victoria Hernández, the College's director of governmental affairs. "It represents the first time that community colleges could be inserted into the constitution in any shape or form."
Hernández expects that it could take two years for a referendum to materialize in Miami-Dade County.
The amendment is one means to address the harsh budget cuts facing public colleges due to unanticipated losses in state revenue.
Two-thirds of the College's operating budget comes from the state, and most of the remainder comes from student fees. This year, the College, like other educational institutions throughout the state, has been forced to manage a cut of $9 million and a loss of revenue of $11.3 million. College leaders anticipate additional cuts for the 2008-09 fiscal year.
To balance the budget, the College implemented a hiring freeze and various other cost-containment measures while trying to preserve the integrity of services to students.
Thus far, the College has managed this delicate balance, as MDC is an institution that serves a region representing the lowest median income of any major city in the nation, where 57 percent of students are from low-income families and 35 percent live in poverty.
Based on the population of Miami-Dade County, a half cent sales tax dedicated to MDC could pump millions of necessary dollars into the budget at an individual weekly cost that is roughly equal to the cost of a bottle of soda.
Small contributions add up to new programs in biotechnology, genetics, environmental engineering and much more. It would allow for new facilities, new classroom technology and most importantly, new students.
— Jim Harper and Gariot P. Louima
More Features Articles