---
Alumni News
College Alumni Make Their Mark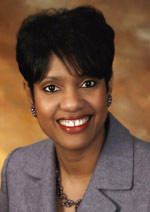 Reva B. Vangates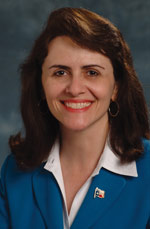 Dr. Elsa Murano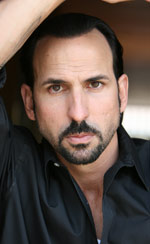 Oscar Torre
Throughout the year, College alumni have been recognized nationally and internationally for their work.
They've found success in a variety of careers and in communities throughout the country.
Carlos Noriega, for example, was appointed chief of police in Miami Beach after serving in a command post in virtually every area of the department.
"My time at Miami Dade provided me with opportunities that would ultimately have a positive and significant impact on several aspects of my life," Noriega said. "From my academic advancement to personal relationships and professional accomplishments, my experience at the College has served as the foundation for success."
David C. James, the newly appointed chief of fire-rescue in Delray Beach, also attributes his time at the College to career success.
James entered the College after completing a tour of duty in the Marine Corps. He was placed in a program designed to assist students "whose test scores reflected the need for remedial training," he recalled. "Once I began the program, I realized it was just what I needed. The professors were great."
Actor Oscar Torre, who spent the year working alongside Jimmy Smits, Rita Moreno and Hector Elizondo on the short-lived CBS drama, Cane, discovered a passion for acting at Prometeo, part of the Florida Center for the Literary Arts at MDC.
"I was hooked. It was like magic," he said.
Prometeo was also the launching pad for Hannia Guillén, who found success on the small screen. Guillen parlayed a guest spot on USA's espionage series, Burn Notice, into a two-year contract to star in the daytime drama, Passions.
The risk-taking educator Dr. Winston A. Whyte already held a bachelor's degree and MBA when he entered MDC to earn his teaching certificate. But Whyte soon discovered that his passion was not teaching but leading, and he switched to an administrative career track.
Twenty-one years after launching his career in the Miami-Dade County Public Schools system, he was honored as the county's Principal of the Year.
Also honored for excellence in education was Reva A. Vangates, who received the Principal Achievement Award for Outstanding Leadership at the Elementary School Level from the Florida Department of Education.
Vangates, who was recently selected to serve as principal of a Doral-based school now under construction, attributed her professional success to the education and support she received as a business administration major at MDC.
"Having small class sizes, caring professors and an excellent academic program made my educational experience at MDC meaningful and enjoyable," she said.
In higher education, MDC alumna Dr. Elsa Murano became the first woman, first Hispanic and first person under 50 to be tapped for the presidency of Texas A&M University, the nation's sixth-largest public university.
In the spring, MDC honored 23 stellar alumni with induction into the Alumni Hall of Fame. Among the honorees were former MLB player and manager, Bucky Dent, and entrepreneur Anastasios "Takis" Kyriakides.
— Gariot P. Louima
More Alumni News Articles