---
Features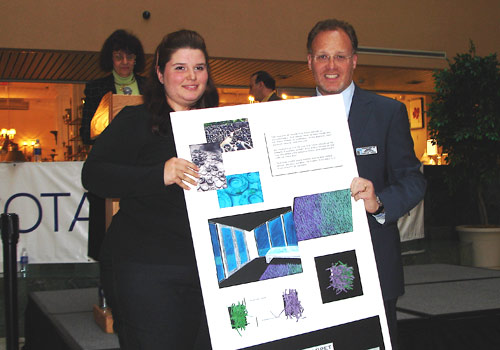 Stellar MDC Students Outshine Competition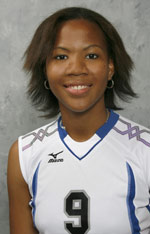 Paola Ampudia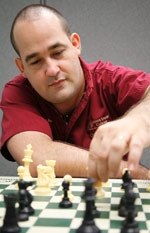 Renier Gonzalez
In the 2007-08 academic year, Miami Dade College provided a multitude of on- and off-campus opportunities for students to compete on the local and national stage. These students – leaders, activists, artists and scholars – took advantage and excelled.
USA Today recognized Felipe Matos, the Student Government Association president at Wolfson Campus, for garnering two highly competitive academic honors. Matos was one of 20 college students named a New Century Scholar and was also appointed a member of the All-USA First Team.
Although Matos grew up impoverished in Brazil and struggled to learn English, he has flourished in the U.S., working hard and earning a 3.81 GPA.
"It was determination," said the Honors College student. "I wanted to succeed in this country."
Cathryn García-Menocal – a dual-enrollment student at MDC and NWSA – was the winner of two prestigious arts competitions. First, one of her charcoal drawings won the National Latin Art Beat Competition and $20,000 to attend the Maryland Institute of Art in Baltimore.
In addition, García-Menocal was selected by the 2008 National Foundation for Advancement in the Arts to be a youngARTS finalist. She was recognized at the highest level with the $10,000 Gold Award and was nominated to be a Presidential Scholar in the Arts. This exceptional honor is awarded to only 20 outstanding art students each year.
"My goal is immortality," she said. "Ideally it would be through my art."
Recent graduate Tram Ta won the top prize in a statewide math integral competition – for the second year in a row. Kendall Campus Mathematics Chair, Rene Barrientos said, "She's extremely disciplined and dedicated." He added: "She's one of those special people who knows what she wants in life and is willing to sacrifice to get it." Beating more than 100 university students from all over Florida, Ta also won Florida's Math Olympics competition.
Jazz student, Kemuel Roig, was awarded "Outstanding Performance" and "Outstanding Composition" by the "bible" of jazz, blues and roots music, Down Beat magazine, at its 31st Annual Student Music Awards.
Roig was selected among students from some of the finest music schools in the country.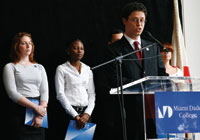 Felipe Matos
"I am very proud of Kemuel but not completely surprised by this," said Dr. Michael Di Liddo, professor of jazz studies at MDC. "Kemuel came to the Wolfson Campus a short while back as a fine pianist, but with little knowledge of jazz … it has been a joy to watch him grow musically."
In addition to bringing attention to more than 10,000 students, and awarding more than $5 million in scholarships, the awards have also served as a platform for recognizing the nation's most innovative music programs and educators.
Eva María Piñero placed high in the Green Design Competition of the Florida South Chapter of the American Society of Interior Designers. Her achievement was published in the association's newsletter, distributed statewide.
In addition to individual achievements, several MDC clubs have made headlines in the past year. The women's volleyball team, led by captain Paola Ampudia, the highest-ranked player in the state, made it to its 18th state volleyball final. Ampudia was also profiled in Sports Illustrated.
Not to be outdone, the College's chess team, having beaten the likes of Yale, Duke and Harvard in recent years, advanced to the Final Four under the leadership of its grand master captain, Renier González. This year the MDC team competed against elite competition from University of Maryland Baltimore County, University of Texas at Austin and New York University.
— Katherine Adjemian
More Features Articles