---
Cultural Spotlight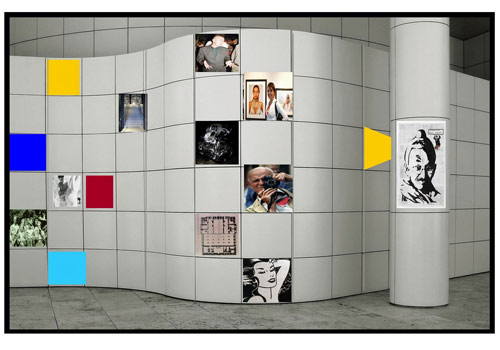 Art Gallery System Explores Miami's Art Movement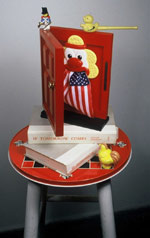 Morning Coffee, Karen Rifas
Each fall, Miami Dade College welcomes students into the institution's community of educators, scholars and leaders.
But students also join the community that supports and surrounds the College: the diverse, multicultural village of South Florida. This year, students will be exposed to the region's unique art scene through several high-profile art exhibitions.
"When students experience art from a local artist, they share in a new perspective. It is familiar, and yet a form of discovery," said Jorge Gutiérrez, director of the Art Gallery System at MDC. Artists reflect the time and place where they work. Through their work, we connect to the culture and rhythm of the community.
"It is an exciting time. We want the MDC community to see what is happening in today's Miami art movement," Gutiérrez said. "Contemporary art is about ideas. By learning the ideas of the artist, we can – in a sense – participate in the experience."
Here are two upcoming exhibitions:
In Miami: City – Metaphor/Ciudad – Metáfora at the West Gallery from Sept. 12-Oct. 24, artists examine some of the motifs that define our community, such as the urban profile, icons, territoriality, fetish, feverish constructions, graffiti and proximity to the ocean.
The Grid, at Hialeah Art Lounge from Sept. 24-Nov. 7, is an invitation to MDC's Hialeah Campus community to participate through art. Works of 5 by 5 inches are welcome. A grid will be painted onto the walls of the Hialeah Art Lounge, and the artwork will be installed within the grid to form an enormous collage.
Miami-based artist Karen Rifas explores contemporary issues with visual vignettes on the war in Iraq, constitutional issues and the environment in Morning Coffee, at Centre Gallery on Wolfson Campus from Oct. 2-Nov. 5.
See future editions of College Forum for more on Art Gallery System exhibitions.
— Katherine Joss
More Cultural Spotlight Articles