---
Features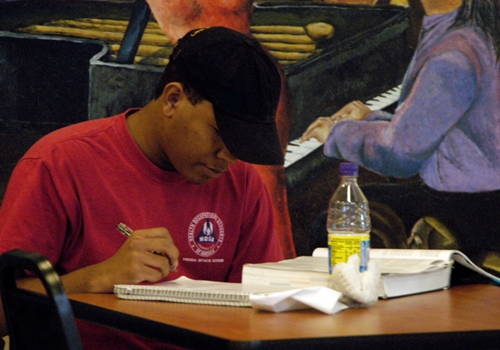 Amendment 8: Empower Communities and Their Colleges
Though it might not be the most scintillating summer reading, the Florida Constitution is, nonetheless, unequivocal in assigning responsibility for educating Florida's children. Article 9 states: "The education of children is a fundamental value of the people of the State of Florida. It is, therefore, a paramount duty of the state to make adequate provision for the education of all children residing within its borders." The article discusses school districts and school boards, superintendents of schools, the state school fund and the State University System.
You might be asking: "What happened to community colleges? Aren't they an important part of the state's educational responsibility?" Indeed they are, but nowhere in the state constitution is there any mention of community colleges. The good news, however, is that could change come Election Day, Nov. 4.
On that day, Florida voters will have the chance to inscribe community colleges into the state constitution with a very special intent. Amendment 8 offers "enabling language" that, in constitution-speak, means if the amendment passes statewide, each community will have the option to place a referendum before the voters of that community to provide local support for their community college.
This is potentially very good news for the state's community colleges. Most community college systems, particularly the larger ones in New York, Texas, New Jersey, Illinois and Ohio, provide local support to supplement state funding.
If voters statewide approve Amendment 8 by a 60 percent majority, each county government could then present a referendum, giving voters the voice in providing support to their local community college.
To have a fighting chance for a prosperous life in today's economic environment, a college education is an absolute necessity. Amendment 8 is about ensuring that the opportunity to attend college is available to everyone, regardless of economic standing.
No one knows the value of that opportunity better than the people who have benefited from Miami Dade College's presence in our community.
The power of each person's vote can mean a new era of educational opportunity for every Florida resident.
— Theodore Levitt
More Features Articles