---
Features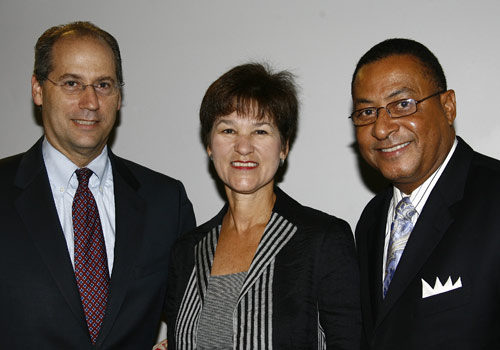 Fair Empowers Small Business Owners
"Small business … it's about passion," said Florida's chief financial officer, Alex Sink, to a crowd of eager small business owners gathered recently at Miami Dade College's Wolfson Campus.
The group was assembled to participate in an informative networking event called the Economic Empowerment Fair, sponsored by Sink and the office of State Rep. Ronald Brisé.
The purpose of the fair was to educate minority small business owners about available support and funding, and empower them to take advantage of these resources.
"Entrepreneurship and creativity [among small business owners] will help us move out of our economic downturn – on the local and national level," Sink said, to a round of applause.
Last but not least, the CFO commented on the current strengthened political climate, and implored folks to get involved.
"I have never seen a year where so many were involved in the political process. Partner with your elected officials," she said.
As she finished her remarks, she spoke about the importance of events like this one, and like the Matchmaker Conference – where small business owners can meet other small business owners and develop fiscal opportunities, in addition to the main goal of meeting agents from government entities with open contracting opportunities.
Next, State Rep. Joe Gibbons spoke. His exuberant energy – a unique brand of enthusiasm coupled with no-nonsense sensibility – invigorated the group.
"I am a small businessman myself, and I understand," he said. "I commit to you that I will be involved."
— Katherine Joss
More Features Articles