---
Features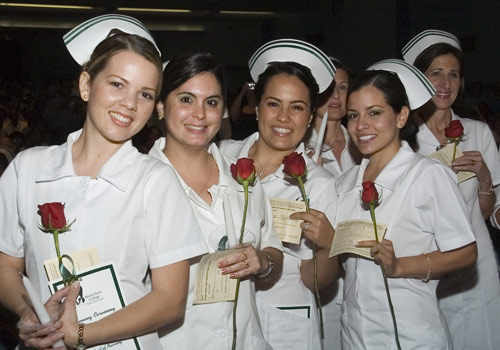 New State College System Follows an MDC Model
Florida Gov. Charlie Crist signed into law a bill that creates a new tier of public higher education in Florida.
Miami Dade College is one of a select group of state institutions participating in the Florida State College Pilot Project, to help establish the guidelines under which the new State College System would operate.
Florida's college and university systems have traditionally been divided into state universities that offer degrees up to the doctorate level and community colleges that focus on undergraduate education and workforce development.
MDC was part of the latter group, educating more lower-division students than any other institution in the state or the nation.
But MDC and a handful of other schools started a trend in workforce education by developing four-year-degree programs that meet specific workforce demands.
The College's first bachelor's degree program was in education. Later, the College launched bachelor's degrees in public safety management and nursing, and more are in development.
The new law makes participating colleges full-fledged institutions offering a wide variety of in-demand bachelor's degree programs.
MDC and other schools in the state college system will maintain open-door admissions policies for associate-level degree and workforce education programs. They would also continue to provide outreach to underserved populations and provide remedial education, according to the legislation.
— Staff Report
More Features Articles