---
Features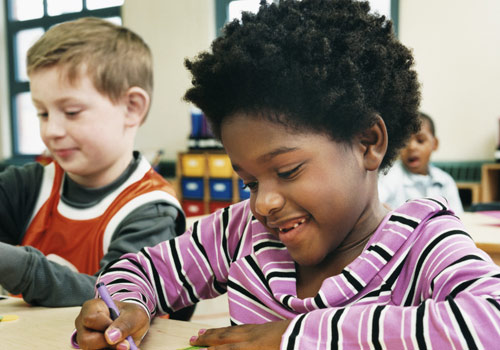 A Helping Hand to At-Risk Youth
Gov. Charlie Crist recently signed into law a piece of legislation aimed at helping at-risk youth by creating a Magic City Children's Zone that would get the entire community involved in reinforcing the role of education.
The bill, which took two years to pass, is the collaboration of elected officials, community organizations and MDC's Carrie P. Meek Entrepreneurial Education Center. By organizing the communities in Liberty City, Little Haiti, Allapattah and Wynwood, the children's zone will expose students to college opportunities much earlier in life.
"The Children's Zone is a way for the community to organize itself and create a system whereby all the children's after-school activities that are hosted by churches or nonprofit groups or any organization that's not a part of the public school system can also participate in reinforcing the value and importance of education to young people," said H. Leigh Toney, executive director of MDC's Meek Entrepreneurial Education Center.
The key to the Children's Zone is the collaboration of community organizations, Toney explained.
For example, MDC already offers affordably priced community education programs like SAT prep, art enrichment and career-building courses, but for some, these programs are still out of reach.
"We are trying to work with the legislature to identify funding so that we can offer these programs to young people," Toney said. "Hopefully more children and youth will be able to take advantage of these kinds of programs that help them to be more competitive and more well-rounded" as they get older.
The program will be headquartered at the Belafonte Tacolcy Center in Liberty City and will receive $3.6 million for the first three years of its 10-year pilot period.
— Natalia Maldonado
More Features Articles