---
Features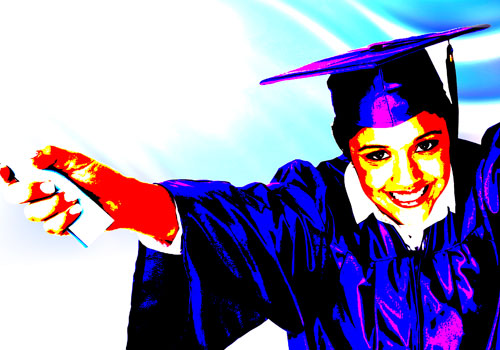 Learning Outcomes: A New Approach to Measuring Success
First in a Series
It's an enduring question that MDC is tackling in new ways: "How do we know students have learned what's expected by the end of their education at MDC?"
MDC faculty, students and community leaders signed the MDC Learning Outcomes Covenant a year ago to make sure the answer is always clear. The signing ceremony brought the 10 Learning Outcomes to life and they have been incorporated into programs, courses and co-curricular activities.
To measure how successful the College has been in instilling the principles in students, Dr. Norma M. Goonen, the provost for academic and student affairs, appointed a Learning Outcomes Assessment Team, which provides expertise in assessment design in addition to collaborating with respective disciplines and student services departments to clarify and discuss the assessment process, among other tasks.
The team is comprised of full-time faculty, student affairs professionals and other college professionals with expertise in assessment and interest in designing performance or authentic assessment. These assessments require students to demonstrate their attainment of the learning outcomes by creating a response based on real-life scenarios.
Now, two years after the inception of the team, members are reflecting on how this Learning Outcomes "movement," so to speak, is positively impacting their own philosophies of teaching, learning and assessment at the College.
Nurturing Whole Learners
"I'm looking at larger outcomes, at the 10 learning outcomes rather than specific course competencies," said David McGuirk, who teaches English composition and is co-chair of the 2007-2008 team. Outcome number one stresses the importance of communication skills, but McGuirk also integrates critical thinking, environmental awareness and aesthetics competence into coursework.
When reading a poem, for example, students must analyze the piece, identify aesthetic properties of the reading, and write a critical evaluation of the poem. "They're whole learners," he said. "They're not defined by the specific skills they learn."
McGuirk said being on the assessment team has been a "transformative" experience. "I've enjoyed the collaboration of the process, I get to see what other people are doing in other disciplines," he said. "I can adopt assessment strategies that professors in the natural sciences might be using."
Isabel Rodríguez-Dehmer, who teaches college preparatory reading, has always emphasized bringing different disciplines to reading skills, and the learning outcomes have enhanced that. Assessing student performance through rubrics and integrating four or five different learning outcomes allows for an interdisciplinary design, she said. For example, when studying a specific country, students are learning about geography, different cultures and communities. "That expands the students' horizons," Rodríguez-Dehmer said.
She now sees assessment and the design of a curriculum as a reflective process. As the students learn, the curriculum is adapted to them and their process. "I've ultimately seen my students as reflective learners."
Infusing New Life Into Learning
Teachers have always incorporated a variety of in-class assessment approaches ranging from traditional true-false matching to constructed-response formats such as open-ended questioning. While the Team focuses on strengthening institution-level assessments to improve learning, members are reporting how they are making outcomes assessment a more intentional, interactive part of their teaching. Sean Madison, director of learning outcomes assessment, reports that the Team has commenced its review of the 2007-2008 Collegewide Learning Outcomes Assessment results and is planning opportunities to share these results and lessons learned with the MDC college community.
"We're painting an institutional portrait of learning and what we've captured on canvas is this complex 'face' of learning based on what we know about student success and engagement at Miami Dade College," Madison said.
— Natalia Maldonado
More Features Articles