---
Presidential Moments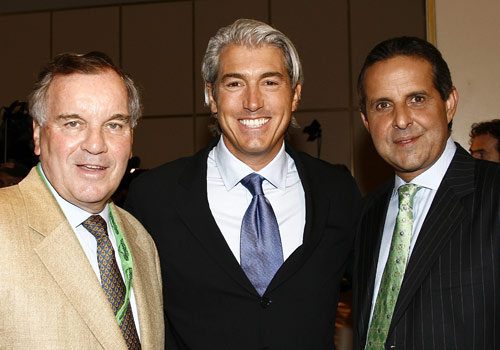 MDC Alumnus Leads Conference of Mayors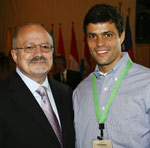 Dr. Eduardo J. Padrón and Mayor Leopoldo López of Caracas, Venezuela
College President Dr. Eduardo J. Padrón participated in an event held to celebrate the swearing-in of Miami Mayor Manny A. Díaz, an MDC alumnus, as the 66th president of the U.S. Conference of Mayors. The luncheon was held at the group's 76th Annual Meeting at the InterContinental Miami.
Díaz will set the group's agenda, appoint committee and task force chairs, and serve as the national spokesperson for the organization. He is the first Florida mayor in 40 years, the second Hispanic and first immigrant to lead the conference.
The conference coincided with a meeting of the Hemispheric Congress of Mayors, which Padrón also attended.
— Staff Report
More Presidential Moments Articles