---
Features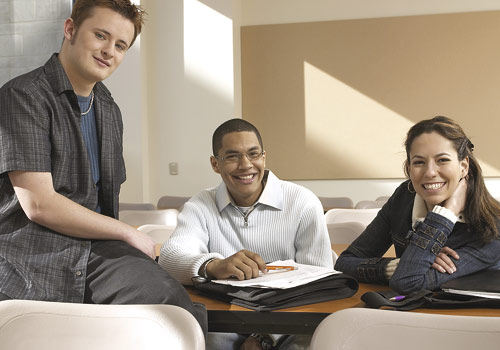 For most, A.A. leads to more advanced study
Most MDC students who receive an Associate in Arts degree choose to continue their education after graduation, a recent study found. 
MDC graduated 5,112 students with an A.A. degree in 2005-06 and 4,454 were located in follow-up efforts. Of the 4,454 graduates located, 3,634 (82 percent) were continuing their education at a Florida institution in fall term 2006. This is up about 6 percentage points over the 2003-04 graduates.
An additional 106 graduates were found in out-of-state institutions using supplemental data from the National Student Clearinghouse. These out-of-state institutions include Howard, Cornell and George Washington universities, the Georgia Institute of Technology and many others.
Following past trends, most of the graduates who had transferred were enrolled in the State University System (70 percent), but 9 percent were found enrolled in private colleges and universities in Florida.
About 21 percent continued to enroll in a community college. Most of these graduates were at MDC to complete courses prior to transferring or to pursue an Associate in Science degree. About 3 percent of the graduates continuing their education were enrolled in a baccalaureate degree program at MDC (up from 1 percent of the 2003-04 graduates and primarily due to education graduates); and the remainder were at other community colleges.
For disciplines with at least 30 transfers, physical sciences graduates were most likely to be found continuing their education in fall term 2006 (100 percent), followed by life sciences/biology graduates with 95 percent. Business/management had the highest transfer rate to the State University System with 85 percent of the transfers continuing their education in the system.
— David Kaiser
More Features Articles