---
Features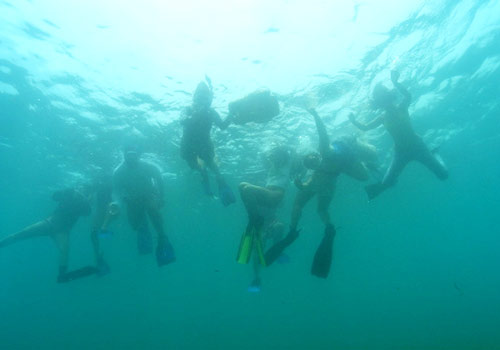 Federal grant supports science, math programs
A $2.3 million grant from the federal government will support science and math programs while increasing the number of Hispanic and low-income students pursuing those majors at MDC's North Campus.
The award, from the Hispanic Serving Institutions Program of the U.S. Department of Education, supports Project PUENTES, or the Partnership for Undergraduate Education in Natural Sciences for Transformational Engagement of Stem.
In addition to increasing the number of students pursuing Associate in Science degrees in the so-called STEM disciplines – science, technology, engineering and mathematics – the project provides seamless curricular transfer to baccalaureate degree programs at the University of Puerto Rico (UPR), explained Cristina Mateo, dean of administration at North Campus.
Project PUENTES will expand curricular offerings for MDC students by developing an Associate in Arts with a concentration in environmental sciences that articulates to the bachelor's degree offered at the UPR.
It will also help develop identical state-of-the art environmental science labs at North Campus' newly constructed Science Complex.
Several faculty worked on the grant, including Drs. Heather Belmont, Michael Boulos and Jorge Obeso.
"This is a monumental opportunity to develop model transfer articulation plans between two leading Hispanic-Serving Institutions to support our STEM students," said Dr. Jose A. Vicente, president of North Campus.
More Features Articles