---
Academics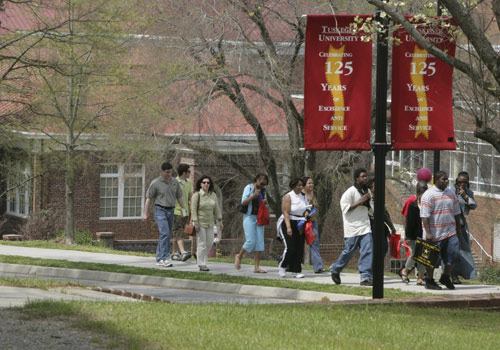 Transfer agreement opens new doors for MDC grads
Miami Dade College signed an agreement with Tuskegee (Ala.) University that ensures MDC graduates with associate degrees will be accepted in full transfer. Additionally, Tuskegee will grant scholarships to three graduating MDC students with a 3.5 cumulative GPA. The scholarships will cover tuition, room and board, and textbooks for two years.
Tuskegee is a historically black university known for strong programs in the sciences, architecture, business, engineering, and the health areas among others. It was established in 1881 and its first president was Dr. Booker T. Washington.
"We at Tuskegee University are proud to partner with Miami Dade College to shape the minds of students who are sure to make a beneficial impact on a global society," said Dr. Benjamin F. Payton, president of Tuskegee University. "Our administration will work closely with officials at this institution to ensure this initiative is a collaborative, great success."
MDC has similar articulation agreements with more than 60 colleges and universities throughout the nation, including the University of Maryland University College, Smith College, the University of Wisconsin, Mount Holyoke College, Fisk University, and all of the public and many of the private colleges and universities in Florida.
— Staff Report
More Academics Articles