---
Cultural Spotlight
Annual institute is a writer's haven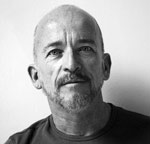 Mark Doty
Poet Mark Doty, a 2008 National Book Award winner for Fire to Fire: New and Collected Poems, leads the cast of authors who will visit Miami Dade College to teach at this year's Writers Institute.
Presented by the Florida Center for the Literary Arts (FCLA), the institute celebrates literature with a provocative series of workshops aimed at burgeoning writers.
"The Center works with established and emerging writers to help students and diverse members of the community deepen their understanding of literature and sharpen their creative writing abilities," Alina Interián, FCLA's executive director, said.
Doty will teach "Opening Up the Poem," a course on strategies for extension, including investigating the complexity and potentiality of poems. "I am interested in helping writers discover the inherent complication in their own work," he said. "The structure of the workshop environment allows people to explore deeply and reconsider the choices they make."
"Opening Up the Poem" is about exploration. But an added benefit to participants in any workshop is meeting other writers in the process of experimentation. "Encountering writers when they are opening themselves up is always an education," he said.
The Writers Institute will also include workshops on memoir, revision for fiction and nonfiction, short stories, fact and fictive distance, plot, and investigative techniques. American Book Award-winner Chitra Banerjee Divakaruni will lead students on a journey through revision, and National Book Award-winner Percival Everett will focus on expanding the notions of narrative and story.
The ultimate goal for students is to learn new strategies to create better work. But the Writers Institute offers teachers an equal opportunity to learn, simply by way of immersion in the South Florida community. By taking place in one of the most diverse counties – and one of the most diverse Colleges – in the nation, the Writers Institute inherently carries a multicultural component.
Doty says this can be an advantage. "Poets are always eager to experience new languages, new rhythms," he said. "We are enriched by different cadences. I have a personal, real interest in seeing how these differences bump up against each other."
For registration information, please visit www.flcenterlitarts.com or call 305-237-3940.
— Katherine Joss
More Cultural Spotlight Articles