---
Academics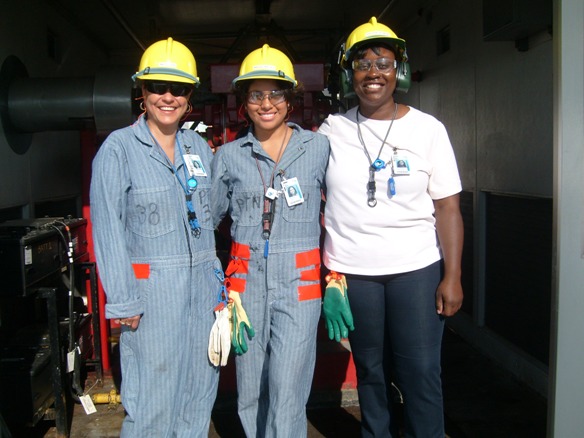 Partnership with FPL puts grads directly to work
A partnership between Miami Dade College and Florida Power & Light is putting graduates directly to work and demonstrating how effectively institutions like MDC can operate as catalysts for economic growth.
Just as private companies, governments and nonprofit organizations throughout the country were announcing layoffs and cutbacks, MDC's Electrical Power Technology Program graduated its second class – and more than a dozen alumni walked away with a letter of employment and a job at FPL's Turkey Point Nuclear Power Plant. Four more graduates who were already employed at the plant were promoted.
Since the program launched two years ago, 27 students have graduated, earning the Associate in Science in electrical power technology. This degree qualifies graduates to work in electrical maintenance, mechanical maintenance and instrumentation and control.
Soon, graduates will transition into jobs in nuclear systems operations, said Richard White, director of the School of Computer and Engineering Technologies.
The 17 students who graduated from the program this summer will earn about $45,000 a year, FPL reported.
This direct workforce training goes to the heart of the mission of institutions like MDC, and the Electrical Power Technology Program is setting the national trend.
The program was the topic of discussion during CNN Money Summit, a special broadcast with host Anderson Cooper. Panelist David Gergen, a professor of public service at Harvard and a regular CNN commentator, said MDC is "one of the best community college systems in the country. They've been at this for a long time."
— Gariot P. Louima
More Academics Articles