---
Cultural Spotlight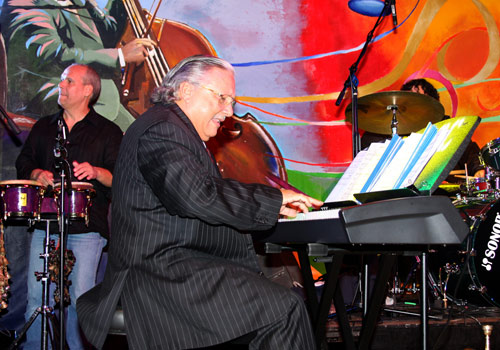 Familiar names headline Kendall Jazz Fest
Some familiar award-winning jazz greats will transform Kendall Campus into a musical showplace Nov. 20 during the campus' Third Annual Latin Jazz Festival.
Arturo Sandoval, Albita, Ed Calle and Nestor Torres headline this showstopping event. They'll be joined by Roberto Perera, Negroni's Trio, Richard Bravo, PALO!, Cheíto Quiñones, Federico Britos, Los Herederos, Sammy Sosa, Paquito Hechavarria, Edwin Bonilla and Jeff Carswell, among others.
"The Latin Jazz Festival is important to our students and community because it showcases many different types of music," said Isabel Medina, chair of community education at Kendall Campus, the event organizer. "Latin Jazz encompasses the different beats, rhythms, instruments and styles which mirror and celebrate the diverse community of South Florida."
Funded with sponsorships from GEICO, Adam Productions, Chamber South, Star Quix, WDNA and Community Newspapers, among others, the event is presented free with a ticket and a scholarship donation at door.
The Latin Jazz Festival is part of Fall Fest 2009, a celebration hosted by Kendall Campus for students and the community. Fall Fest also includes the Carnival for Kids of All Ages, the Fall Fest Golf Tournament and many other exciting events.
— Barbara Bickel
More Cultural Spotlight Articles