---
Features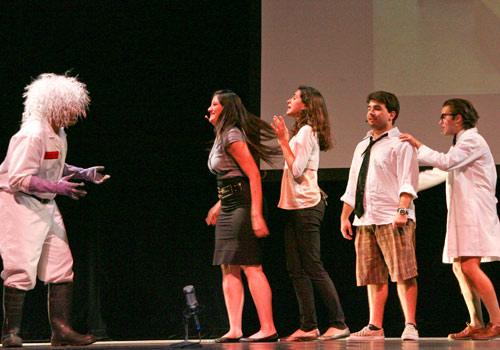 Pinned for success
The Honors College welcomed new students with a pinning ceremony at Gusman Center for the Performing Arts.
To formally welcome students and their families to the Miami Dade College family, The Honors College hosted its annual Pinning Ceremony at the Gusman Center for the Performing Arts. The event served to introduce the incoming class to the College and its community of scholars, faculty and administrators.
The Honors College represents – and celebrates – scholastic excellence, and its newest students are poised to continue that esteemed tradition. To earn admission to this special academic division of Miami Dade College, students must have earned a 3.7 high school grade point average, scored 1,400 on the SAT or scored 28 on the ACT.
Expectations are high for students who enter The Honors College. This summer, graduating sophomore Yuray Rodríguez completed a summer undergraduate research fellowship at Purdue University, where he will continue his baccalaureate studies. His classmate, Diandra Pérez, participated in the Robert Wood Johnson/AAMC Summer Medical and Dental Education Program at the UCLA Geffen School of Medicine before entering Columbia as a junior.
More Features Articles