---
Features
Trustee Villamil chairs local Red Cross board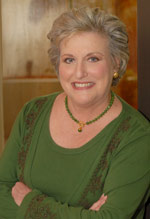 Marielena A. Villamil
Marielena A. Villamil, a member of MDC's District Board of Trustees, was elected chair of the Board of Directors of the American Red Cross Greater Miami & The Keys for a two-year term. Villamil has served as a member on the Board of Directors since June 2003.
In addition to serving at the Red Cross, Villamil is CEO of the Washington Economics Group, which she founded with her husband, Tony, in 1993.
Villamil is well known among corporate, public-sector and educational communities of Florida. Appointed by fellow citizens and government officials, she serves on the Board of Directors of the Coral Gables Community Foundation and was previously vice chair of the Third District Court of Appeals' Judicial Nominating Commission.
In recent years, Villamil has been recognized with the Dr. Mario Villarroel International Leadership Award, Southeast Service Area International Humanitarian Service Award, and the Cynthia Wedel Award for "superior and outstanding leadership services to the community."
"I look forward to fulfilling the mission of the Red Cross to help families prepare for or recover from devastating disasters," she said.

More Features Articles