---
Cultural Spotlight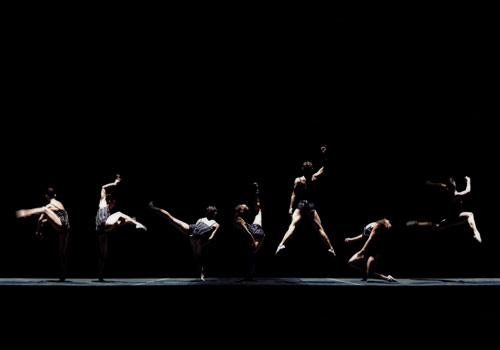 Cultura del Lobo opens with visceral power of dance
The average lifespan of a wolf ranges from 13 to 16 years. But at Miami Dade College, there's one wolf that is celebrating its 20th anniversary and still going strong.
Cultura del Lobo, which is Spanish for "Culture of the Wolf," was originally conceived as a play on words reflecting not only the program's location at the Wolfson Campus in the heart of Miami's cultural life, but also the spirit of adventure inherent in this series' artistic mission.
Throughout the years, Cultura del Lobo has produced and presented the best of traditional performing arts alongside the newest, most challenging contemporary and culturally specific works created in the U.S. and abroad.
Remaining true to its mission, with a special anniversary focus on work of the Americas, the 2010-11 season opens with all the intense emotions, visceral power and crisp technique that are hallmarks of Mexican choreographer Tania Pérez Salas.
Coming directly from the Kennedy Center in Washington, D.C., as part of an international tour celebrating Mexico's 200th anniversary of independence, the Tania Pérez Salas Compañía de Danza will bring to Miami's Adrienne Arsht Center for the Performing Arts her unique brand of sharp physical attack and theatrical depth for one night only on Oct. 2.
For more information and to order tickets online, go to www.mdc.edu/culture or call 305-237-3010.
— HP
More Cultural Spotlight Articles