---
Features
Athletes, coaches make headlines in the off-season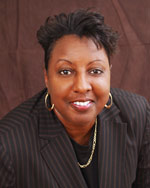 Susan Summons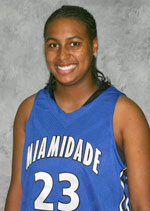 Ashley Wilkes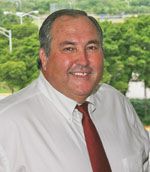 Danny Price
• Susan Summons, the head coach for MDC's women's basketball team, was recently selected to attend a reception at the Library of Congress in Washington, D.C., to announce the 2011 World Youth Peace Summit.
To be held next year at the University of Connecticut in conjunction with the World Scholar-Athlete Games, the Summit is a global initiative focusing on issues young adults face as students, athletes and artists. The events are expected to draw more than 30,000 students from across the globe, as well as 150 foreign ambassadors and members of Congress.
Summons, who also serves MDC as an associate professor in biology, was previously named one of the 100 Most Influential Sports Educators in America by the Institute for International Sports.
• Ashley Wilkes, entering her second year on MDC's women's basketball team, recently was chosen to participate in the 2010 National Junior College Athletic Association All-Star game in July in Pensacola.   
Wilkes led MDC last season, averaging 18 points, 10.8 rebounds, 2.3 blocks and 1.9 steals and making 48 percent of her shots for the Sharks.
• Danny Price is joining MDC following the retirement of legendary baseball coach Steve Hertz, who leaves the College after 945 wins in his 26 years of leading the Sharks. Price, who also has an impressive history of his own, won 1,086 games while coaching at Florida International University from 1980 to 2007. He led FIU to 10 NCAA regionals and won four conference titles (Trans America, Sun Belt). In addition, several of his former players have made it to the majors, including Mike Lowell, Josh Banks, Brad Eldred and Mark Worrell.
— WV
More Features Articles