---
Features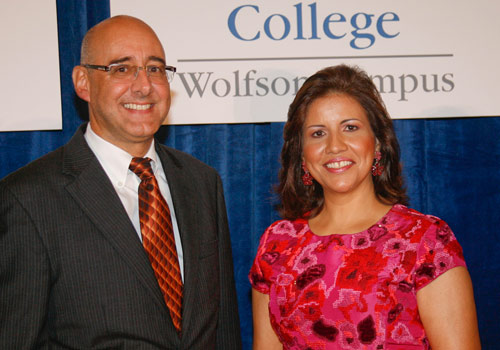 Forming young leaders
Opening doors for young leaders, the Office of the First Lady of the Dominican Republic brought to MDC's Wolfson Campus its Proyecto de Formación de Jóvenes Líderes por el Progreso y la Paz (Project for the Formation of Young Leaders for Progress and Peace). Marking the first time this successful leadership seminar series has been hosted in Florida, First Lady Dr. Margarita Cedeño de Fernández visited MDC's Wolfson Campus to congratulate the 87 students who graduated from a three-week-long education program this summer.
Promoting peace
Students ages 16 to 24 attended workshops that covered issues designed to promote peace, progress, human rights and solidarity. Conducted in Spanish, the seminars were taught by faculty from academic institutions throughout the Dominican Republic and included experts in the fields of psychology, psychotherapy and sociology.
According to MDC career specialist and adjunct faculty member Isabel Palacio-Martínez, MDC serves approximately 2,000 Dominicans and Dominican descendants.
Opening doors for students
"This is a very dynamic community; we find Dominicans from all kinds of backgrounds attending MDC, and this was a way to bring them all together," she said. "Students were really grateful to participate. It opened up new doors for them, and gave them invaluable information about how to have control of their lives."
— NM
More Features Articles