---
Academics
Expanding Educational Horizons Into Indonesia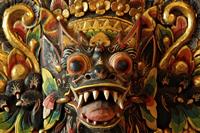 Students will soon be able to learn more about Indonesian art, life and culture as MDC develops a new study abroad program.
From Argentina and China to England, Morocco and New Zealand, Miami Dade College students already have the opportunity to live and study in more than 25 countries around the world – all while earning MDC credits counting toward their degrees.
And now they can add Indonesia to the mix, thanks to a new grant awarded to MDC by the U.S. Department of State, through the Institute of International Education.
MDC was the only community college among the six U.S. institutions selected to receive the grant for launching the U.S.-Indonesia Partnership Program for Study Abroad Capacity (USIPP). The six U.S. institutions, which include the University of Michigan and Texas A&M along with MDC, will work with a different Indonesian institution to develop a variety of academic exchanges.
"I think study abroad is an invaluable part of preparing students for becoming global citizens," said Jane Ann Williams, executive director of MDC's Office of International Education. "It's important to have a global perspective, to have an understanding and appreciation of culture and diversity."
The grant will enable MDC faculty and administrators to travel to Indonesia to develop future study abroad programs. In addition, the grant will provide resources for the College to host members of participating Indonesian institutions coming to the U.S. to establish the partnership.
"We are very much looking forward to this opportunity," Williams said. "With MDC being the largest institution of higher education in the U.S., we already are very culturally diverse. This partnership means that we will become even more so.
"Best of all, when our students return, they become ambassadors for change and advocates for global citizenship."
— PUR
More Academics Articles