---
Alumni News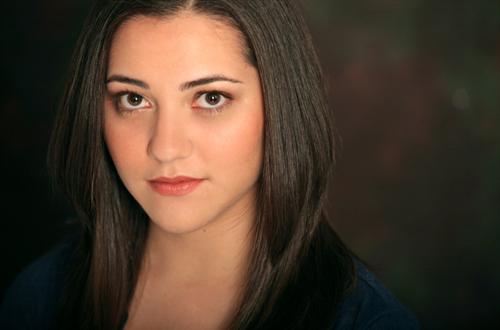 Film Fest Founder Found Mission at MDC
Pope John Paul II, in his 1999 Letter to Artists, appealed that we "rediscover the depth of the spiritual" dimension in the arts.
A decade later, his call was heeded by Laura Alvarado, a 2007 New World School of the Arts graduate, actress and acting instructor who co-founded the John Paul II International Film Festival (JP2IFF).
"Originally it was just the JP2 Film Festival, a little thing," Alvarado said. "But the tiny seed grew, blossoming beyond our wildest dreams."
Alvarado and husband Frank Brennan, a filmmaker and writer, had already started their production company 7eventh Day Films when friend Rafael Anrrich suggested the film festival.
"People got fired up, and we did it in just nine months," Alvarado said.
Alvarado said much of her success is a result of NWSA training, both in high school and college. "I learned at MDC that if you don't leap and go for it, you'll never know if you can do it," she said.
So they leaped and got offers to land on silver screens around the globe.
"All of a sudden we were getting calls from Italy to Washington, D.C., requesting us to take the festival there," she said. "But we wanted to keep it here in Miami to show the world that this great city is truly diverse, not just about nightlife and vacation reveling.
"NWSA shaped me not just as an artist, but as a person, helping me understand what I needed to do for my community as well as my art."
The second annual JP2IFF runs Feb. 17-26, 2011.
— HP
More Alumni News Articles