---
Cultural Spotlight
Donation Enriches MDC's Treasure Trove of Moving Images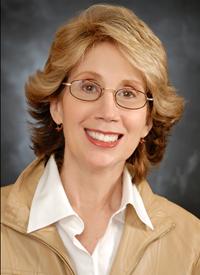 Barrie Brett
MDC's Lynn and Louis Wolfson II Florida Moving Image Archives recently enriched its vaults with a considerable videotape donation by veteran television producer Barrie Brett. Her extensive background and privileged position as a prominent local media member allowed her to amass a mother lode of footage highlighting South Florida's heritage.
"During my producing time in Miami, from 1979 through 1992, I had the pleasure of producing hundreds of shows that now represent a history of South Florida at that time," Brett said.
She produced pieces for some of that era's best local TV shows, including PM Magazine for WTVJ and Florida for WPLG, along with a college sports roundup TV program.
"I interviewed just about everyone notable who passed through at that time – celebrities, politicians, executives, sports figures. Everyone from Marjorie Stoneman Douglas to Arthur Miller and Elizabeth Taylor," she said. "Looking back, it was wonderful. Now, I believe these tapes represent an important retrospective of this area."
These 330 tapes join an impressive collection at the Wolfson Archives that already contains millions of feet of film and thousands of hours of videotape spanning more than nine decades of Florida history. Originally founded in 1984, the Lynn and Louis Wolfson II Florida Moving Image Archives were donated to MDC in 2009.
— HP
More Cultural Spotlight Articles