---
Cultural Spotlight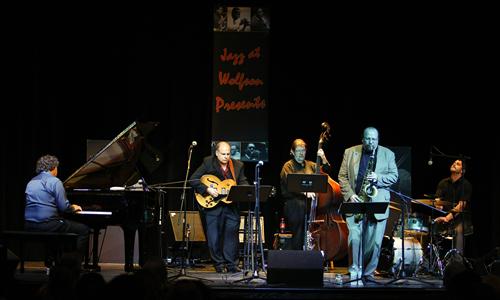 Sweet Sounds of Jazz Fill Fall Air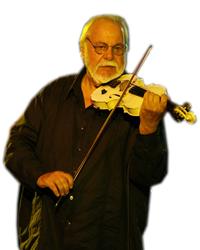 Federico Britos
Jazz lovers, rejoice. Miami Dade College once again this year is offering a cornucopia of free jazz concerts at the Kendall and Wolfson campuses.
Fans of Latin rhythms and lyrics can catch the fourth annual Latin Jazz Festival 7:30 p.m., Nov. 5, at Kendall Campus' Fred Shaw Plaza. 
Dr. Ed Calle, musical director for the Latin Jazz Festival, said the annual event draws nearly 4,000 people and offers great learning experiences for students as well as great music for the audience.
"The artists spend two or three days on campus rehearsing, which allows our students time to work with them and get involved," said Calle, a two-time Latin Grammy nominee. "Many of the musicians in our Latin Jazz Orchestra are current or former MDC students."
Scheduled performers include Grammy-winning singer Albita, flutist Dave Valentín, violinist Federico Britos, harpist Roberto Perera, bassist Jeff Carswell and Negroni's Trio, along with Latin Jazz Masters Cheíto Quiñones (vocals), Edwin Bonilla (timbales) and Tony Gundín (congas).    
"These are some serious jazz heavyweights," Calle said.
 The Latin Jazz festival is free with a ticket that may be obtained in Rooms 100 and 3129 of the Kendall Campus. For more information, call 305-237-2321.
Meanwhile, the 13th annual Jazz at Wolfson Presents series is the only continuously running event of its kind in Miami. The season opened with the MDC Jazz Faculty Quintet, which packed the recently renovated Wolfson Auditorium with jazz aficionados of all ages.
Jazz at Wolfson Presents, founded in 1998 by MDC jazz professor Dr. Michael Di Liddo, has a full roster of great performers scheduled all the way through April, including saxophonist David Fernández, three stellar Wolfson Jazz Ensembles, trumpeter Bobby Shew, guitarist Corey Christiansen, vibraphonist Gary Mayone, vocalist Nicole Henry and pianist Shelly Berg.    
Di Liddo said this year's series provides a golden opportunity for everyone.
"This is a great chance for students, residents and all jazz lovers throughout South Florida to hear world-class performances," he said. "In addition to established artists, we're offering great music by emerging performers."
For performance times, go to www.mdc.edu/wolfson/arts/Jazz_Wolfson.asp
— WV
More Cultural Spotlight Articles