---
Cultural Spotlight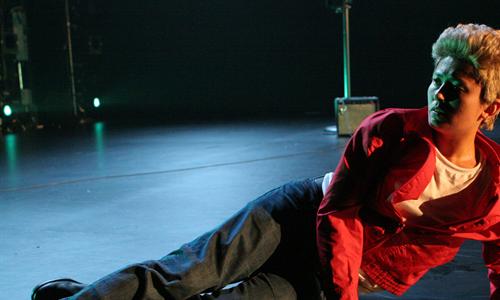 Two Decades of Cultura and Twice the Love From the NEA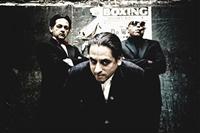 Culture Clash in AmeriCCA will offer a satirical look at life in America.
Cultura del Lobo Celebrates its 20th Year With Growing Support
For presenting outstanding contemporary performances through its Cultura del Lobo Performance Series, MDC's Cultural Affairs Department has long been a recipient of the Access to Artistic Excellence Grant, which is awarded annually by the National Endowment for the Arts (NEA).
This year, the College earned additional acknowledgment of its achievements by being awarded an $80,000 grant from the NEA.
"The NEA has consistently recognized the quality of the work that Cultura del Lobo does," said Elizabeth Doud, artistic director of the Cultura del Lobo Performance Series. "This year, we were pleasantly surprised with an award that is almost double what we usually receive from the NEA."
For Cultura del Lobo, this recognition couldn't have come at a better time. 
"This was a big, happy shock for us because it is difficult to be awarded the maximum amount for grant programs these days," Doud added.
NEA funding has been vital over the years to Cultura del Lobo's ability to provide rich cultural offerings because the grants not only fund live performances but also underwrite educational activities with artists that are then provided at no cost to MDC students and participants from the entire South Florida community.
This year Cultura del Lobo will celebrate its 20th anniversary with six different programs by renowned artists from throughout the Americas.
Among the works being offered this season is Culture Clash in AmeriCCA. Members of the renowned writer-actor ensemble performing this piece have been practicing their unique form of theatrical-social anthropology for more than two decades. Digging deeply into the American psyche, they offer a fresh examination of cultures in flux. This time around, with their performances on Nov. 12 and 13 at MDC's Wolfson Campus Auditorium, they will blend vaudeville, mime and humor to offer satirical reflections on the lives of the "New Americans," those in the United States who are marginalized and socially invisible.
"Although the cost and complexity of presenting live contemporary performances may seem high, we believe there is an incalculable social and cultural value in bringing artists into our community," said Dr. Eduardo Padrón, MDC president. "We are delighted to offer South Floridians the newest, most culturally specific work there is."
— HP
More Cultural Spotlight Articles