---
Academics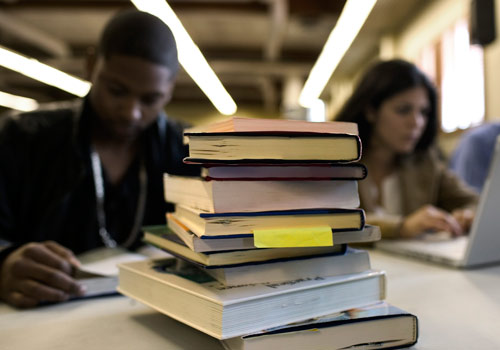 Grant creates textbook exchange
Seeking strategies to reduce the cost of textbooks, the MDC Board of Trustees recently adopted the "Textbook Affordability Policy," and Project S.A.V.E. was born.
S.A.V.E. – Student Access Via Exchange – is an innovative, student-driven book exchange program that enables students to obtain texts at below-market prices.
MDC received a grant of $267,000 from the U.S. Department of Education Fund for the Improvement of Postsecondary Education to support this pilot program, with the goal of creating a model that can be replicated at other institutions.
"Book expenses are an ongoing issue," said Juliette Llado, president, Student Government Association, North Campus. "This is a great initiative, and I know it will work."
S.A.V.E. builds on the efforts of other book rentals and swap initiatives at a national level, translating the elements which made them successful – cost-efficiency, an established membership and online access – to MDC.
— TC
More Academics Articles