---
Academics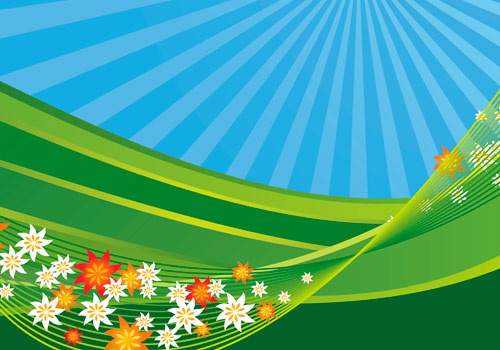 Green living at MDC
The Green Urban Living Center (GULC) at the North Campus is reaping successful results as it promotes MDC's commitment to be an institution that creates a culture of environmental sustainability.
The Center was established in 2007. It offers "green jobs" training, as well as courses in environmental sustainability and health and wellness to K-12 students, MDC students and staff, and members of the community. The North Campus' Building 300 is being remodeled to turn it into a hands-on facility where individuals from different industries participate in formalized green job training programs. The outside garden classroom uses natural mulch and rain barrel irrigation, converts compost into fertilizer and has recycled plastic benches.
More than 200 students have taken the Photovoltaic (solar panels) Design and Installation course, just one of the many courses offered along with certifications in Environmental Hygienist, Weatherization, Home Inspection, Mold Assessment/Remediation, Solar Heating and LEED. Professionals can obtain continuing education units from the AIA, ELCB, IEAQC, FABI and USGBC.
For those interested in "greening" their health, not just their careers, the Green Lunch Series—part of the Center's Health and Wellness Program, allows campus employees to enjoy an organic lunch while observing a cooking demonstration with an eco-chef. Wellness classes include lessons on how to combat obesity and cardiovascular disease through healthy eating and exercise, as well as the Lil' Chefs cooking classes, for those ages six to 13, to learn how to eat "organic."
"Sustainability is at the heart of every single aspect of world progress. North Campus is responsively engaging students and our community in education and training that leads to 'green' awareness. We are also establishing formal learning programs as a means of contributing to the development of the workforce," stated Dr. José A. Vicente, campus president.
The environmental sustainability program is loaded with fun activities leading its participants to develop their green thumb and appreciate Florida's natural environment. One example is the Go Go Green Adventure, an eco-course designed for students age two to five, where they explore the ecosystems that make up the GULC garden: the organic garden, butterfly garden, hardwood hammock and pine rocklands and wetlands. Adult classes include Introduction to Horticulture, Landscaping with Native Plants and Creating a School Garden. North Campus employees also enjoy the GULC's harvest of organic fruits and vegetables.
— CJI
More Academics Articles