---
Academics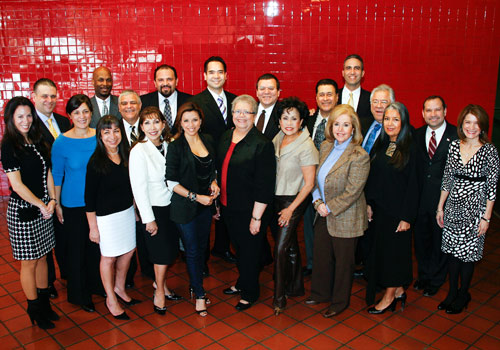 MDC hosts meetings on proposed National Museum of the American Latino
The history of Hispanics in our country goes back to Columbus' time. A Spaniard, Pedro Menéndez de Avilés, founded the nation's oldest city, St. Augustine, Florida, in 1565. Now Hispanics are the largest minority in the U.S. and by 2050 will comprise almost one-third of the nation's population.
Today that history is being considered as the basis for a National Museum of the American Latino. The museum would illustrate the history and impact of Mexicans, Puerto Ricans, Cubans and other Hispanic groups on America. Dedicated to Latino art and culture, it would serve as a home for the historical artifacts, images and personal stories documenting more than 500 years of American Latino contributions to the United States.
Legislation calling for such a museum was signed into law by former President George W. Bush in May 2008 and is being implemented by President Barack Obama. A 23-member commission to study the concept was appointed by the President and the majority and minority leaders of the House and Senate.
Along with MDC President Eduardo J. Padrón, commission members include Chairman Henry Muñoz III, Miami music mogul Emilio Estefan, Jr., Nelson Albareda, Dr. Gilberto Cárdenas, Moctezuma Esparza, Dr. José B. Fernández, Dr. Aida T. Levitán, Andrés W. López, Ellie López-Bowlan, television star Eva Longoria Parker, Cindy Pena and Abigail M. Pollak, among others.
In February, the commission met at MDC Wolfson Campus and announced it would complete its evaluation ahead of schedule and present it to the White House and Congress by September 2010 instead of in 2011.
MDC President hosted the two days of meetings, stating, "This country needs a museum focused solely on Hispanics. We are a rich and vibrant part of American culture and our impact is inescapable. It is time all Hispanics were recognized for their significant contributions."
— BB
More Academics Articles