---
Academics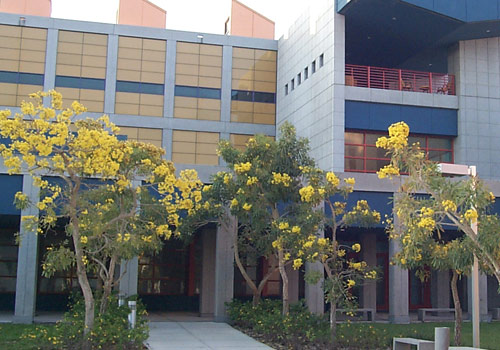 Success grant makes major impact on MDC students
The ¡Viva El Éxito! Student Success Initiative (VESSI), a Title V Grant from the U.S. Department of Education, is successfully ending its five-year run at Miami Dade College. Issued in 2005, the grant totaled $2.25 million or $450,000 per year.
The mission of VESSI is to facilitate access to a quality education through strategic high school outreach, community partnerships and learner-centered initiatives that promote retention and success among first-year college students. The VESSI project enhanced the experiences of MDC students at Homestead Campus. Students receive support pre-college through the end of their first college year and beyond, with test orientation and preparation, Student Success workshops, mentoring, tutoring and more.
The results have been outstanding. In Summer Term 2008-3 alone (occurs in Summer 2009), of 40 high school students who participated in the intensive, one-week Summer Enrichment Program, the need for 45 developmental courses was avoided and 33 of those students went on to enroll in Homestead Campus that fall.
In Fall 2008, 96 percent of first-time college students who used VESSI services stayed enrolled for the Spring semester compared to 81 percent of students at the Homestead Campus overall. Of those same VESSI students, 83 percent enrolled in their second year of education at MDC in fall 2009, compared to 63 percent of Homestead students overall.
Plus, the ratio of VESSI participants to students at the Homestead Campus as a whole was 164 to 299 in Fall 2009, more than half of the students returning for a second year. Those are remarkable numbers, considering VESSI students comprised only 41 percent (197 out of 478) of the original Freshman class entering Fall 2008.
"With this grant, we sought to improve the success and retention rates among students entering college at the developmental level," said Linda Saumell, Ph.D., Project Director. "For many of our VESSI students, MDC is their only option to pursue post-secondary education. Today we can proudly say that most students participating in this program are on the path toward graduation and moving on to higher education or satisfying careers."
— BB
More Academics Articles