---
Cultural Spotlight
Dr. Henry Louis Gates Jr. analyzes Lincoln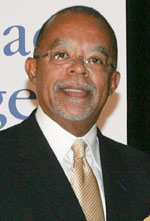 Dr. Henry Louis Gates Jr
When Miami was chosen by the Abraham Lincoln Bicentennial Commission as one of 11 cities to host an anniversary celebration of the 16th president's birth, Miami Dade College, along with several other South Florida organizations and individuals, led the community in honoring his legacy.
The keynote speaker for the town hall celebration was scholar Dr. Henry Louis Gates Jr., director of the W.E.B. Du Bois Institute for African and African American Research at Harvard University. He discussed his latest book, Lincoln on Race and Slavery, which addresses the myth of Lincoln as well as Lincoln the man. Gates later signed the book at a reception held at the College's Freedom Tower.
"When I was growing up, every black family had a picture of two white men hanging on the wall and one, of course, was Jesus," he said in his speech, adding that the other was Abraham Lincoln. "Why? Because Abraham Lincoln freed the slaves and Abraham Lincoln loved the slaves, right? Well, that's what we were brought up to believe."
Gates never believed that common misconception. However Gates admitted to the audience at the Adrienne Arsht Center for the Performing Arts that he did not know much about Lincoln's ideology when he was approached to do a project on Lincoln for the 200th anniversary of his birth.
After reading everything Lincoln ever wrote or said on race and slavery, Gates discovered that the president lived a contradictory life.
He spoke of a Lincoln who used derogatory language toward African Americans and called them inferior to whites yet also said they had the same right as everyone else to earn a living. He spoke of a Lincoln who later changed his opinions of blacks when they fought for the Union in the Civil War and when he met former slave and author Fredrick Douglass.
"Abraham Lincoln, just like you, just like me, was not a god," Gates said. "He was a man of his times."
"But, Abraham Lincoln, unlike many of us, had the courage to face his inner demons and overcome them. And that's why I am glad that my grandmother kept that picture."
— PUR
More Cultural Spotlight Articles