---
Cultural Spotlight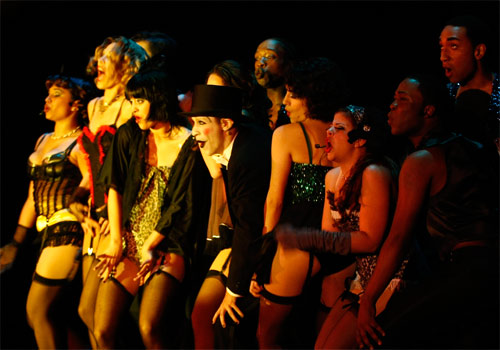 Wolfson Opera/Musical Theatre draws record crowds
The MDC Wolfson Opera/Musical Theatre ensemble enjoyed an outstanding season this year, with sold-out performances that raked in impressive ticket and ad sales.
Showtune, a tribute to Broadway great Jerry Herman, delighted South Florida audiences with a revue of favorites by this legendary American composer and lyricist best known for scoring hit Broadway musicals like Mame, Hello, Dolly! and La Cage aux Folles.
The Opera/Musical Theatre program continued their season with Cabaret, their second production. The original musical made its Broadway debut in 1966, and its film adaptation won eight Academy Awards in 1972, becoming the type of successful hit which every young actor hopes to be a part of one day.
"These kids come in with a dream and, though talented, most of them probably wouldn't be able to take it any further were it not for our intensive, cross-disciplinary training," said Amy Ibberson, director of vocal studies at the Wolfson Campus.
With 10-plus weekly hours of rehearsal every semester, their talents are honed, putting them on the path to promising
futures.
"We have a very successful transfer rate in the areas of classical and musical theater," Ibberson said.
"Our program is a perfect platform for beginners to gain skills in areas of musical theater, acting and classical [opera] training," she added. "Where they go from here is entirely up to them."
As for the more immediate future, students will be working hard this summer on a variety of scenes from famous musicals to present in their Summer Workshop. For more information about the program or MDC Wolfson's opera and musical theater department, call 305-237-7331.
— HP
More Cultural Spotlight Articles