---
Alumni News
MDC Alumni Take Lead in U.S. Congress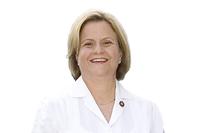 U.S. Congresswoman Ileana Ros-Lehtinen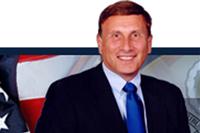 U.S. Congressman John Mica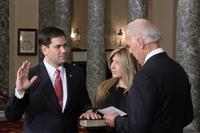 U.S. Senator Marco Rubio
With recent new appointments in the U.S. House of Representatives, two former Miami Dade College students are carrying significant power on Capitol Hill and a third is considered a rising star.
Since January, U.S. Congresswoman Ileana Ros-Lehtinen of Miami has chaired the Foreign Affairs Committee. U.S. Congressman John Mica of Orlando is heading the Transportation and Infrastructure Committee, the largest panel in Congress. And U.S. Sen. Marco Rubio was selected to second the nomination of Sen. Mitch McConnell for minority leader.
Ros-Lehtinen, who has been in office since 1989, was the first Republican woman elected to the House of Representatives from Florida. She is also the most senior Republican woman in the U.S. House.
Last September, on the occasion of Miami Dade College's 50th anniversary, Ros-Lehtinen gave her alma mater high marks, noting that her father and brother also graduated from MDC.
"I wouldn't be here without MDC," Ros-Lehtinen said.
She introduced U.S. Congressional Resolution 1571, which was approved in the fall and congratulated MDC for five decades of service to students and the community. In addition, she played a key in similar resolutions approved by the Florida House and Senate.
Mica, who is the U.S. Representative for Florida's 7th congressional district, has served since 1993.
Rubio was first elected to the Florida House of Representatives in 2000. In 2007 and 2008, he was the Speaker of the Florida House.
Ros-Lehtinen, Mica and Rubio are proud of their association with MDC.
"So many of our local leaders have attended MDC, and we have fond memories of our time there," Ros Lehtinen said. "This is a cherished South Florida institution. I wish the school and its wonderful faculty and students 50 more years of quality education and learning."
— WV
More Alumni News Articles