---
Cultural Spotlight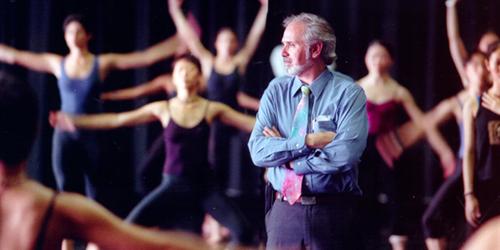 Top Dancers Return for Tribute Show
New World School of the Arts (NWSA) at MDC has trained many of the nation's most highly acclaimed performers, and now several are returning for a tribute performance at The Gusman Theater to honor Daniel Lewis, an NWSA founding dean who is retiring. Among the NWSA alumni performing are members of the Martha Graham Dance Company, Limon Dance Company, Alvin Ailey, Rosie Herrera Dance Company and many others.
In 1987, when Lewis came to Miami to visit, he had his own dance company, was assistant director of the dance department at the Juilliard School in New York City, and had no intention of leaving New York.
But he liked what he saw when he arrived in South Florida.
"I knew I was being asked to be a pioneer of something special," he said. In the 24 years since, he has taught hundreds of the nation's top dancers. Lewis now becomes the first of NWSA's founding deans to retire.
Like NWSA's other founding deans, Lewis was chosen to lead the school because he was such a renowned educator, dancer, choreographer and author. The college program, which opened in NWSA's second year, went from having 13 students to now auditioning hundreds a year for 35 spots.
The tribute performance is a fitting way to highlight NWSA's rich history.
"What a great way to end my work here," Lewis said.
— PUR
More Cultural Spotlight Articles