---
Features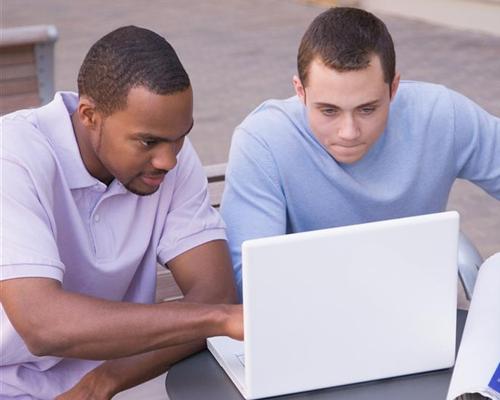 Three-Tiered Approach is Key to Excellence
Helping low-income and minority students excel in math and science fields is the goal of the new Student Success Center at MDC's Wolfson Campus.
National studies show that minority students are severely underrepresented in the Science, Technology, Engineering and Mathematics, or STEM, fields, and the new center will provide them with academic advisement, tutoring, mentoring and social networking opportunities, along with information about scholarship and internship opportunities.
Three-Part Plan
Made possible by a $2.4 million grant from the U.S. Department of Education's "Hispanic Serving Institutions" program, the center is the first of three steps in a long-range plan to attract and retain Hispanic students.
Reaching Thousands
"Our goal is to reach more than 1,500 students each year for the next five years," said Dr. Guillermina Damas, Wolfson Campus' science department chair. "We've developed a strategic enrollment plan for STEM degree programs that will help us reach this targeted group of students."
Other plans for the grant funds include creating a Summer Bridge Program for first-time college students between the ages of 17 and 25 who have an interest in STEM degrees. About 100 students are expected to participate.
The final component of the grant is the creation of an extended teaching program called STEM Pedagogy, which includes a first-year orientation course. This approach will emphasize collaborative learning and student engagement.
"Students will be exposed to STEM Pedagogy based on the best practices to increase student success," Damas said. "We aim to enroll 300 students in the orientation course and infuse 5,400 semester credits with STEM pedagogy."
— JD
More Features Articles