---
Features
Pros Offer Insights into Journalism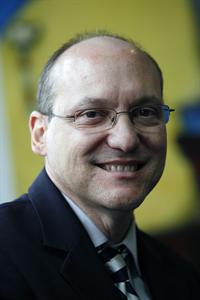 Manny García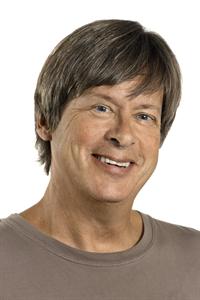 Dave Barry
Only Dave Barry can make sewage funny.
Barry, the Pulitzer Prize-winning humor columnist, recently kicked off the fourth season of the Journalism Speaker Series at Miami Dade College's North Campus.
While eliciting rounds of laughs from enthusiastic students and other members of the community who attended the free event, Barry also offered sage advice.
"I started right where you are now, writing for my college newspaper," said Barry, who graduated in 1969 from Haverford College in Pennsylvania. "I learned everything I know about journalism at the Daily Local News in West Chester, Pa.
"I was a general-assignment reporter, writing obits, covering school-board meetings, covering sewage. I didn't know anything about sewage – I was an English major – but I learned how to ask questions and to not pretend I knew it all."
Real-World Advice for Students
Barry said his experiences in Pennsylvania led to a "wonderful job" at The Miami Herald, where his column eventually became syndicated nationally. He has since written 30 books, two of which were used as the basis for Dave's World, a CBS sitcom.
Offering words of wisdom, he told students to focus on work they love rather than the hope of fame.
"Don't expect instant success or instant glory or instant anything," Barry said. "Enjoy the job, and see where it takes you."
National Experts Offer Insights
MDC's Speaker Series was launched in 2008 to create learning opportunities for students interested in journalism careers.
Other journalists who have visited MDC recently include Pulitzer-winner Manny García, El Nuevo Herald's executive editor; WSVN Channel 7 anchor Craig Stevens; and WPLG Channel 10 senior political reporter Michael Putney.
Visitng this spring are Pulitzer-winning Miami Herald cartoonist Jim Morin; Miami Herald editor Pat Andrews; USA Today reporter Alan Gómez; and former Miami Herald reporter Arnold Markowitz.
The programs are free, open to the public and include a question-and-answer session.
— WV
More Features Articles