---
Features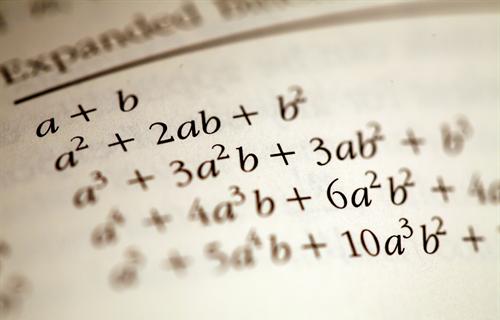 MDC Improves Stats for Nonmath Majors
Math. That simple four-letter word has sent fear into the hearts of many hard-working students for centuries.
To overcome that anxiety, Miami Dade College and The Carnegie Foundation have created StatWay, a pilot program to help students who are not mathematically inclined build the skills they will need to succeed in college and in their careers.
Carnegie Foundation Collaboration
MDC is one of just 19 high-performing community colleges across five states to participate in the development of the program, according to The Carnegie Foundation. StatWay is mainly geared toward students who are not pursuing degrees in business or STEM courses, which are science, technology, engineering and mathematics. The program focuses on statistics, which is a requirement for a host of humanities and social sciences majors.
"This program is a pathway to overcoming obstacles," said Lourdes España, a mathematics professor at North Campus.
España, who is part of MDC's StatWay team and often works with students to overcome their aversion to math, said this pilot program is testing ways to help students look at math differently.
The key idea behind StatWay is that statistics can be used to provide students with a context for thinking quantitatively that does not resemble their previous math classes.
Real-World Uses for Statistics
"The goal is to teach students how to interpret data and see how they can use statistics every day," said Saisnath Rickhi, a mathematics professor at North Campus and StatWay's faculty project leader.
Development of the three-semester curriculum is reviewed weekly by faculty members and monthly with The Carnegie Foundation. If approved by the state, it will become a regular program this fall.
"We're hoping the program will attract lots of students," Rickhi said. "And then we hope its success will spread to other institutions around the country."
— PUR
More Features Articles