---
Making Their Mark
Serving Others Leads to Unexpected Award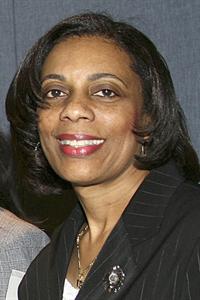 Constance Miller
Constance Miller, a senior associate professor in Miami Dade College's School of Nursing, said she was shocked when she received the 2010 Florida Campus Compact's Community Engagement Educator Award.
"It was something I couldn't even imagine, especially since the competition was so stiff," said Miller, who received the award in the fall at a ceremony in Melbourne, Fla.
Miller has been at MDC for 22 years and has worked on a variety of community-service projects. She was a leader in the opening of the MDC and Miami Rescue Mission clinic in 2009.
Miller, who has a master's degree in nursing education from Barry University, has always been drawn to the profession. Her mother was a nurse, and her grandmother was a midwife.
She said she had no idea that fellow MDC nursing professor Annette Gibson had nominated her for the award, gathering letters of recommendation from students, administrators and peers.
"The letters of support were very touching," Miller said.  "But when I do service learning, I don't do it for recognition. You just do it for the community and the students."
Teaching in an area surrounded by some of the poorest neighborhoods in Miami, Miller helps organize health fairs to help those in need.
"I consider it a mandate to serve, teach and screen individuals in these communities," Miller said. "Everyone should have an opportunity to live the best life possible."
— WV
More Making Their Mark Articles