---
Making Their Mark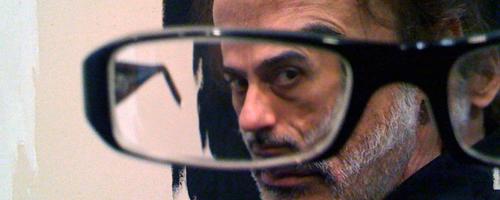 The Art of Teaching Philosophy
His writing has been called "jazzistic." His style borders on eccentric. His demeanor is totally cool. And he's an MDC philosophy professor.
To the delight of his students and other fans of his writings, Dr. Alfredo Pérez-Triff read from his new book, Hígado al ensayo, at the Miami Book Fair International in the fall. Just as his philosophy courses intrigue the mind, so, too, do his books. In both, Pérez-Triff uses his quixotic charm to create a captivating learning environment.
Part of his penchant for delighting the public, be it in the classroom or on stage, is undoubtedly due to his extensive musical background. Beginning his training at age seven at the National Conservatory of Music in Havana, Cuba, Pérez-Triff has enjoyed a successful career as a violinist and composer back in his homeland and then as an exile musician in New York and Miami. In addition to holding a doctorate in philosophy and a master's in music theory and composition, he is an accomplished writer and art critic, and a devout amateur chef.
When asked how he is able to achieve so much on so many levels, Pérez-Triff says that he relies on a delicate balance of dedication, focus and discipline. And this is the recurring theme that he repeats to his students in the classroom at MDC, in all of its many beautiful variations.
— HP
More Making Their Mark Articles