---
Power Players
MDC Foundation Board Member Makes Big Impact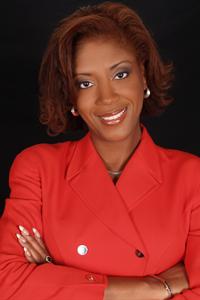 Beatrice Louissaint
Haitian-born Beatrice Louissaint consistently gives back to the community through her commitment to minority business and involvement in local and national organizations that serve the Haitian community and underserved youth.
Louissaint is president and CEO of the Southern Florida Minority Supplier Development Council, which is one of 38 affiliates of the National Minority Supplier Development Council (NMSDC). NMSDC's membership includes 60 percent of the Fortune 500 and 3,500 corporate members nationwide. During her tenure, the organization has linked minority firms to $5 billion in corporate sales and its annual Business Expo has become the largest minority trade event in the Southeast.
Louissaint also volunteers as a member of numerous organizations, such as the Orange Bowl Committee, the Miami-Biscayne Bay Chapter of The Links, Inc., and the South Florida Super Bowl XLIV Host Committee. In addition, she is a trustee of the Bayside Minority Foundation.
Recently, she became the fundraising committee co-chair for the Board of the Little Haiti Optimist Club – a group of business, community and civic leaders who provide guidance and programs to local youth to empower them and prepare them for excelling at college, in business and in life.
In the midst of all these challenging endeavors, Louissaint has dedicated many hours to the Miami Dade College Foundation. She currently chairs the Foundation's governance committee and actively fundraises to support the College's guiding philosophy of "access with excellence" for MDC students. Louissaint was also an inductee in the 2009 MDC Alumni Hall of Fame. Miami Dade College is fortunate to have such a dedicated and accomplished professional be an integral part of the Foundation.