---
Alumni News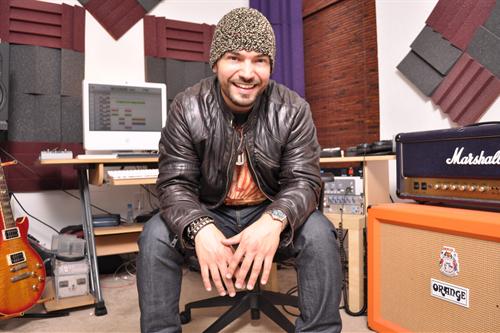 Grammy Winner Discovered Joy of Hard Work at MDC
As if living your dream wasn't enough, Miami Dade College music production graduate Oscar Moncada can now add a Grammy win to his list of achievements.
In 2010, Moncada produced two songs on the reggae album Before the Dawn, which earned him a Best Producer award in the 2011 Grammy Awards.
"I had never produced any reggae music before," Moncada said. "I had mostly done a lot of rock and even some metal songs."
But Moncada did have a couple of reggae songs he had made for himself.
"I went out on a limb and showed him my rock music," Moncada said. "He said 'I like dat mon.' "
So Moncada incorporated his own unique contemporary sounds into the album. You can hear Moncada's influence in the songs "In the Air" and "No Smoking at All," which have a heavy rock influence.
"The texture of the album is great," Moncada said. "It's very special."
Delighted with the Grammy Award, but not ready to rest on his laurels, Moncada is already thinking about his next project in the world of reggae music. It's a lesson he said he learned at MDC: to work hard for the joy of the job, not the thought of potential fame.
"You do it because you love it and you never think about an award," Moncada said. "But if the academy says they love it too, I say 'There's more where that came from.' "
— PUR
More Alumni News Articles