---
Features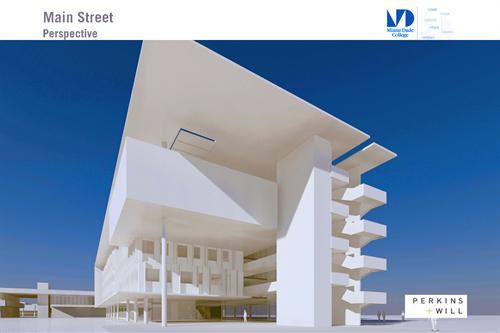 New Center to Meet Kendall Campus' Growing Needs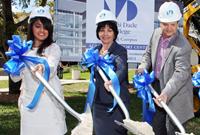 At the ceremony: SGA President Luisa Santos, Kendall Campus President Dr. Lourdes Oroza and MDC Trustee Armando Bucelo Jr.
MDC's Kendall Campus recently held a groundbreaking ceremony for its new Academic Support Center. The building will centralize student services – such as Admissions, Registration and Financial Aid – in an accessible, LEED-certified, state-of-the-art facility. The center also will become the new home for MDC's acclaimed School of Business and provide 21 additional classrooms.
Kendall Campus President Dr. Lourdes Oroza said the center will help serve the campus' growing population, which has increased 35 percent since 1997.
"The building will provide better service and new technology for students, as well as accommodate our growth," she said.
More Features Articles