---
Features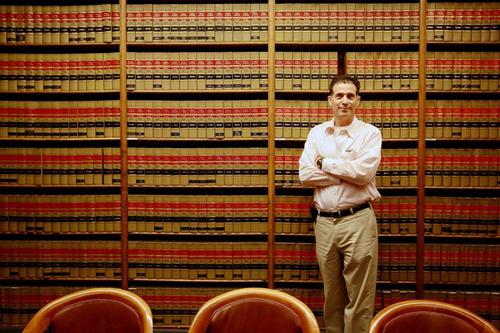 Great Stories Give Teens New Outlooks on Life
They are young, come from one of the roughest and poorest neighborhoods around and already know what it is like to be locked up. Still, they haven't lost their dreams.
Now, thanks to a grant recently awarded to Miami Dade College's Carrie P. Meek Entrepreneurial Education Center Library, some kids from the Liberty Square Housing Project are getting a second chance to believe in their dreams by embracing the power of reading. Awarded by the national American Library Association, the grant encourages reading through the Great Stories CLUB, which stands for "Connecting Libraries and Underserved Teens With Books."
"These kids are thirsty for opportunity," said Theo Karantsalis, assistant library director of Outreach Services at the Meek Library, which partnered with Empowered Youth, Inc., and the Liberty Square Housing Project Library to create the monthly book club.
Since its inception in January, the Great Stories CLUB has touched the lives of more than 30 teenagers who have a connection to the 753-unit complex in Liberty City. Working with Karantsalis, the teens have participated in several discussions about books, reading and life in general.
Their first assignment was Walter Dean's Dope Sick, a story of a young guy who shoots a police officer, mirroring the recent local police killings by 22-year-old Johnny Simms.
While Simms, who began his career of crime at the age of 14, died at the door of his Liberty City home, Dean's protagonist has the opportunity to rewind his life.
"This gave us a chance to be reflective and talk about second chances," Karantsalis said. "That is the theme of our club."
— PUR
More Features Articles