---
Features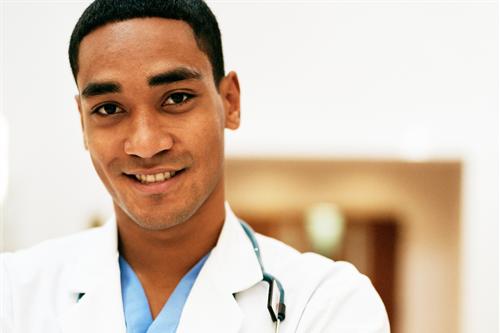 MDC Helps Meet U.S. Demand for Nurses
Take a look at the numbers and it's evident: Miami Dade College has an impressive track record when it comes to educating nurses.
"In the past 40 years, we've had more than 18,000 graduates," said Dr. Amy Pettigrew, dean of the School of Nursing at MDC. "In addition, Miami Dade College graduates approximately 10 percent of all Hispanic nurses in the country."
Exceptional Statistics
There is no question that the list of accomplishments for MDC's nursing program is outstanding. Here are just a few of the highlights:
In preparing students for the R.N. exam, MDC has the largest program in the state and the nation. Last year, 597 Miami Dade College students took the national licensure exam. The next highest number for a Florida institution was 378.
MDC currently has 1,259 students in its nursing program. In addition, more than 5,000 students are taking coursework in the hope of entering the program.
Only one in 10 applicants is accepted into MDC's nursing program. Of those accepted, they had a minimum cumulative grade-point average of 3.8 on a 4.0 scale last year.
MDC nursing students completed a `total of 21,000 hours of community service last year.
Opportunity for All
Making MDC's achievements even more impressive is the fact that the great majority of students at the College come from economically and educationally disadvantaged backgrounds. Many of them are the first in their families to finish college. And, in many cases, English is their second language.
"Nationally, the pass rate for these types of students is 60 to 70 percent," Pettigrew said. "At Miami Dade College, it's more than 85 percent. I attribute that to our wonderful faculty. Making students successful is what we are all about."
That success, Pettigrew said, is making an impact both locally and nationally.
"In the next five to 10 years, there will be a projected shortage of nurses nationwide," she said. "We at Miami Dade College are addressing that crucial need."
— WV
More Features Articles