---
Features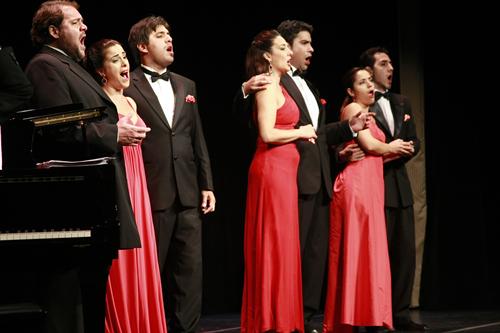 Opera Buffs Find Argentine Delights at Wolfson
Miami Dade College keeps spreading the love of international music throughout the community by hosting a spectrum of cultural events that are sure to please even the most demanding ears. Such was the case with the recent presentation of the Instituto Superior de Arte de Teatro Colón. The evening of opera favorites, which concluded with a standing ovation at the Wolfson Campus Auditorium, was presented by MDC's Center for Latin American and Caribbean Initiatives (CLACI) and the Office of International Education (OIE) in collaboration with the Council of the Americas and the Office of the Mayor of the City of Miami.
One of the leading opera houses in the Americas, Teatro Colón, from Buenos Aires, Argentina, has been preparing artists for the world's opera and ballet stages for decades.
This event launched a series of conversations, policy panels and cultural performances involving prominent government officials, diplomats, scholars and artists from Latin America and the Caribbean region as part of CLACI's promotion of interdisciplinary studies in politics, government, history, economics and culture. In addition, CLACI helps promote the development of academic work both from and in the entire region.
"We hope to be a vibrant repository for Latin American and Caribbean energy in the community by bringing the best of our culture to our students and our greater Miami community. Miami is a true Pan-American city where Latin American and American culture interact," said Carlos Barrezueta, CLACI's executive director.
Judging from the enthusiastic response to this event, CLACI is well on its way to fulfilling its mission.
— HP
More Features Articles